Staff
TOPS volleyball academy will be led by the director, Jeff Chung, a qualified NCCP level 3 coach with the OVA.  Together, certified coaches, former university players, and special guest coaches, will deliver a high performance atmosphere. At the academy it is our top priority to provide high quality instruction for all of our programs. Our coaches, are motivated, responsible and a caring staff who enjoy working with young athletes. Having dedicated and highly skilled instructors will bring an exciting and intense learning environment at TOPS. The player to instructor ratio will be limited at 7 to 1.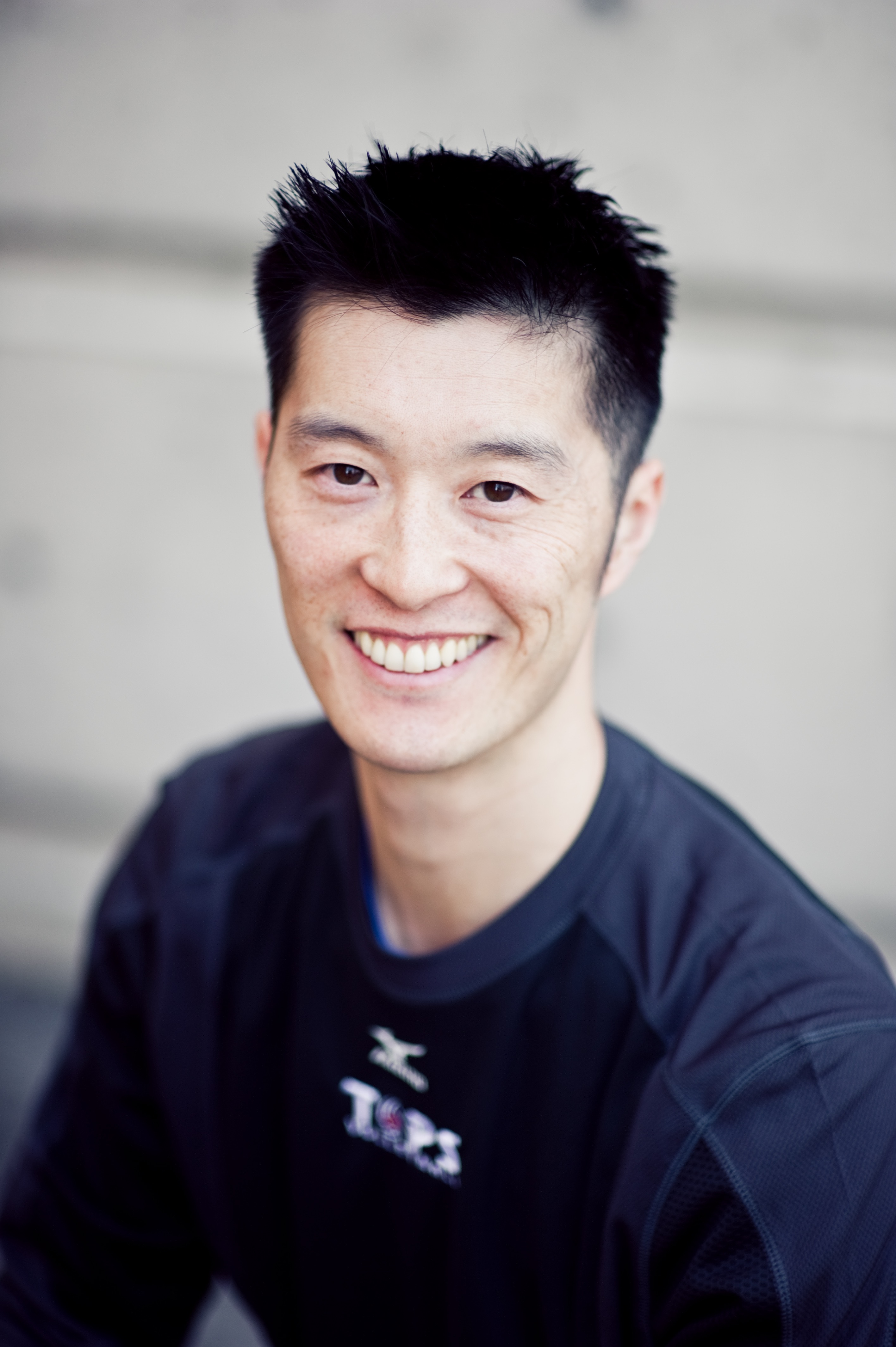 Jeff Chung
B.P.H.E., B.Ed., is a qualified coaching professional with the NCCP (National Coaching Certification Program) and a teacher with the Toronto District School Board. He is also an active coach of the High Performance Programs with the Ontario Volleyball Association and is the Head Coach of the Connex Volleyball Club. From 1997, Jeff's dedication to the volleyball community has been focused on the camp setting. He continues to collaborate with OUA coaches in bringing the most up to date   coaching strategies to the TOPS academy.
Jeff Chung is highly respected in Toronto volleyball with a remarkable playing career.
While at the University of Toronto, Jeff played on the Men's Varsity Blues Volleyball team where they captured four OUAA Championships, 1993 – 1997 and CIS Final Four, 1997.
Prior to and concurrent with his varsity career, Jeff has had extensive playing experience as a setter with great success:
Region 5:

Gold medal team 1990 Ontario Summer Games

Team Ontario

: Gold medal team, 1993 Canada Summer Games

Connex Volleyball Club:

  fourteen time N.A.C.I.V.T. 9-Man Champions, 1996-2006, 2008, 2012, 2014, 2015

National B Team:

'95 FISU Games, Japan; '98 FISU Games, Spain

Team Canada

: 1998 World Championships, Japan; 1998 Americas Cup, Argentina
Jeff went to a professional career in Europe and the Middle East:
Holland, Alcom Capelle Sharks Division 1 – Final Four 2000

Switzerland, Nafels Concordia Division 1 – Swiss Cup & Swiss League Champions 2001

United Arab Emirates, Al Jazira Sports Club Assistant Coach – Final Four Gulf Championships 2002-2004
Jeff's passion for volleyball continues through his extensive ongoing coaching experience:
NCCP level 3 qualifications

Head Coach:

University of Toronto Men's Varsity Blues, 2004-2007

Assistant Coach:

Team Canada U20, 2006, 3

rd

place at NORCECA Championships, Mexico

Head Coach:

Team Ontario U19 – silver medal N.T.C.C., Regina

Coach:

Team Ontario (Canada Games 2009-Silver Medalists)

Head

Coach: U20

Team Ontario – gold medal N.T.C.C., Gatineau Quebec

Head

Coach:

Team Ontario U21 (Canada Games 2013 – Final Four)

Assistant Coach: Team Canada U20, 2016, 3rd place at NORCECA Championships, Canada
2017 Head Coach 16U Boys Team Ontario and  lead coach for the 2017 High Performance Camp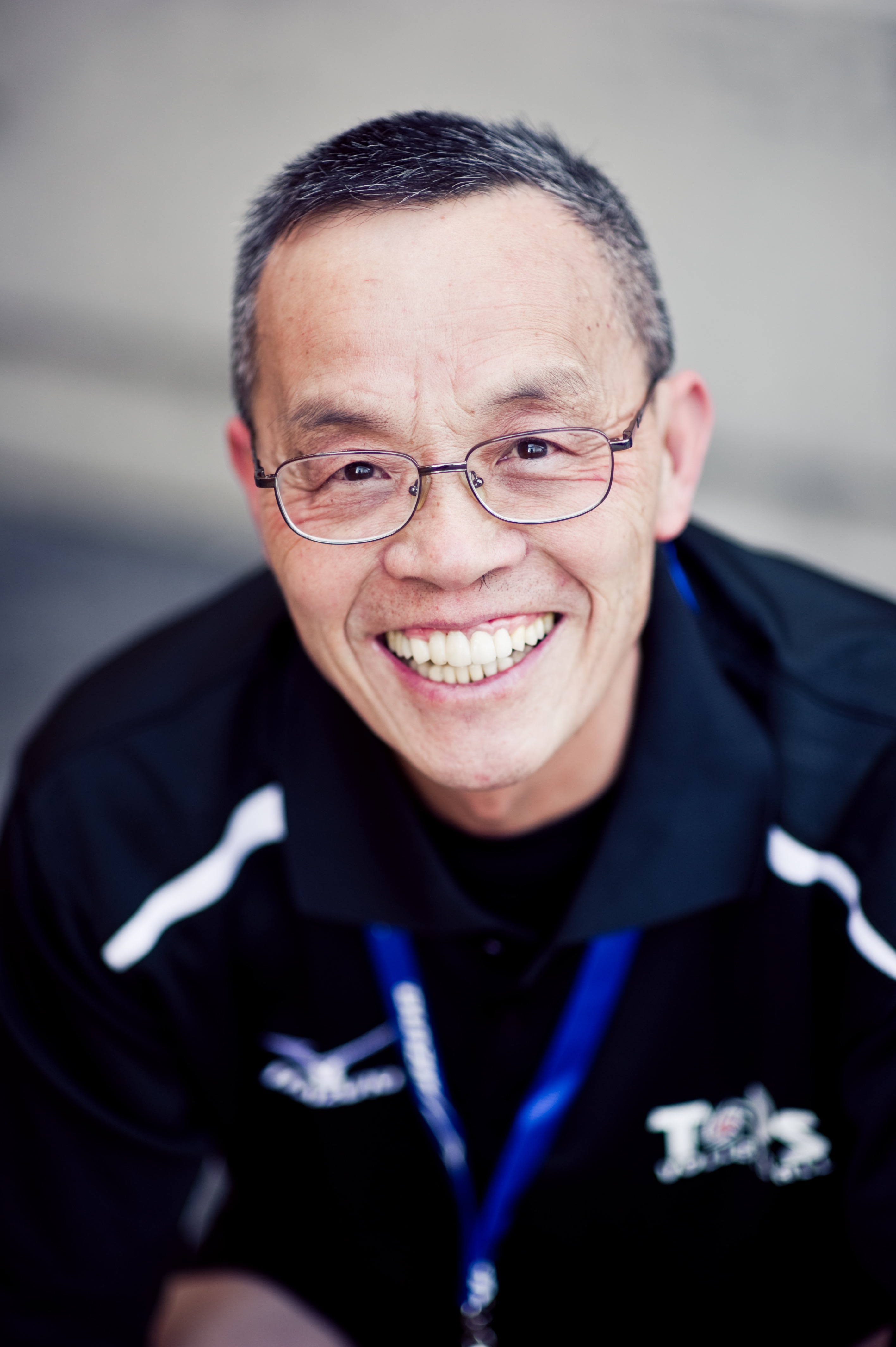 Robert Chung
Robert Chung, also known as "Mr.Chung" has been a long time recognized personality in the OVA. Mr. Chung is the heart and soul of TOPS volleyball and continues to provide wisdom to both the staff and the athletes at every event. Volleyball continues to be an integral part of his lifestyle and he is often seen at OVA events, OUA matches, the beaches and especially 9 man volleyball competitions. He has been a long time member of the Connex Volleyball Club and was instrumental in jump starting the developmental program for the Connex men's program. For many years, Mr. Chung has been involved with a number of successful OVA clubs including Bronte Beach volleyball club, Durham Attack volleyball club, and Toronto Blues volleyball club. Since 2011, he has been the assistant coach for the George Brown Huskies men's volleyball team.
When Robert is not coaching, he is enjoying retired life and a very enthusiastic overly happy grandfather!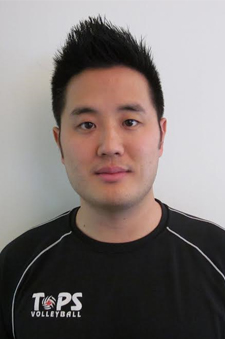 Jason Chung
Jason Chung has been coaching with TOPS Volleyball since 2011 and is heavily involved in both private training sessions and camps.  Jason also served as an assistant coach for the University of Toronto Men's Volleyball program in 2002-03, resulting in an OUA Championship. During his studies abroad, Jason was the head volleyball instructor for the Division of Exercise Science at RMIT University in Melbourne, Australia (2004-07).  Jason also coached the senior boys volleyball team at Jarvis Collegiate and is currently the head coach of Connex Volleyball Club Men's B Team. Jason is NCCP Level 1 (technical) certified.
As a player, Jason played for the University of Toronto, RMIT University (Melbourne), Heidelberg Volleyball Club (Melbourne) and Connex Volleyball Club (Toronto).
In addition, Jason currently lectures at The University of Toronto and The University of Ontario Institute of Technology (UOIT).  His areas of expertise include physiology, cell biology and microbiology.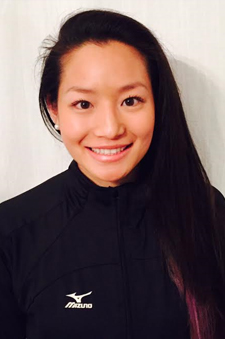 Vivian Chan
Vivian has been coaching at TOPS volleyball clinics for 5 years. She currently coaches Toronto Reach Volleyball Club and has been with them for the last 2 years, earning a 4th place finish at the 2015 16U Provincial Championships. As a teacher in the TDSB, Vivian has coached many high school volleyball teams. She assistant coached the Senior Boys Volleyball team at Agincourt C.I. to an OFSAA championship title in 2016.
As a player, Vivian played at the University of Toronto (2006-2009) and currently plays with Toronto Connex Volleyball Club (2004-present) with 4 NACIVT Championships. She was also highly immersed in the beach volleyball scene and represented Canada at the 19U Youth World Championships in 2005 and the 21U Junior World Championships in 2006.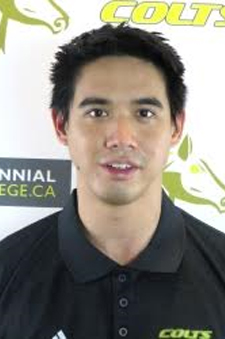 Matthew Cheung
Matthew has worked with Jeff since the inception of TOPS volleyball camp. On top of that,he has coached at Connex Volleyball Club for the past decade with 4 National Titles. Currently coaching for Leaside Volleyball club, part of the Team Ontario coaching staff 2015 and 2016 and head coach of the Centennial College Women's Volleyball Team.
As a player, Matthew played at York University (2000-2003) and with Connex Volleyball Club (2000-2013) with 5 NACIVT Championships.
Matthew is currently completing his PhD in mathematics education and has a MSc and BSc in Applied Mathematics. He is currently works as a professor teaching mathematics in various colleges and universities.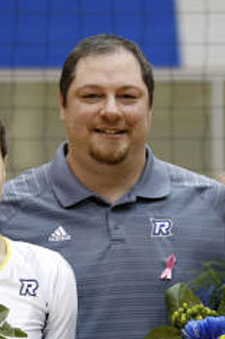 Dustin Reid
Dustin Reid enters his seventh year as head coach of the Ryerson Rams women's volleyball program in 2014-15.
A former Canadian national team player, Reid represented Canada in more than 120 international matches including two World cups, the 1994 World Championship and two Olympic qualification attempts (1996 and 2000). He also played professionally for four years in Germany and Switzerland. Reid played one season with the University of Toronto men's volleyball program and was a captain of Ontario's gold medal winning team at the 1993 Canada Games.
A NCCP certified Level 3 volleyball coach, Reid served as Technical Director for the Ontario Volleyball Association (OVA) for four years prior to coming to Ryerson. From 2001-2004 he coached Professionally in Switzerland winning four different national championships including leading the MTV Naefels VC professional men's team to back-to-back Swiss League championships in 2003 and 2004.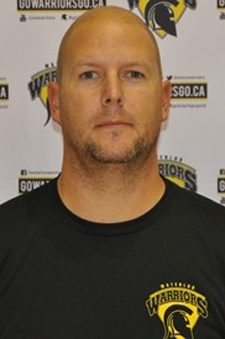 Shayne White
Shayne White enters his fifth season as assistant coach of the Waterloo men's volleyball program.  White was a head coach of the Laurier Golden Hawks from 2002-2010 and head coach of the Laurier women's team the season prior.
White is level III certified NCCP and spent time as the Canada Games head coach (silver medal in 2009) and Canada Games assistant coach (bronze medal in 2005). White also had time as the head coach of Team Alberta.
Alain Arseneau
OUA All-Star Laurentian University, Head Coach St. Michaels College School, former FIVB beach player
Marko Balan
University of Toronto Academic All-Canadian
Jeremy Hannay
NCCP 3 Coach, Assistant Coach Queens University, Team Ontario Canada Games 2009, Region 6 ADP chair
Naomi Fukodome
Guelph University, Humber College, Connex Volleyball Club
Wayne Lee
York University – OUA Champion '05, Connex Volleyball Club
Steven Kung
University of Toronto, OUA Player of the year '09, Team Canada Beach Team member '09, Team Canada Junior NORCECA '06, Connex Volleyball Club
Josh Nichol
Head Coach George Brown College, Team Ontario U16, Leaside Volleyball Club
Sam Song
York University, HanYang Korean University, Connex Volleyball Club
Luke Snider
Head Coach Wilfred Laurier University Womens Program, former Team Canada member, former professional player in Europe
Have questions for us? Get in touch.
If you are interested in getting volleyball training but have some questions, fill out our contact form and we will get back to you as soon as we can!
Contact Us